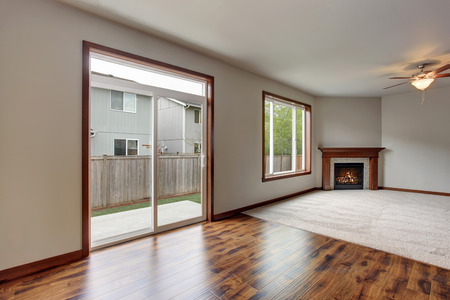 One of the biggest benefits of installing sliding door panels is that you are able to view the outdoors without any obstruction. The lanai area becomes a part of your room when you use these doors.
Most people install sliding doors in their homes because these doors allow light to enter into their homes. Also, it gives them the chance to appreciate the outdoors. However, walls of glass are used in most sliding doors and they can easily break when strong winds or projectiles hit them. To keep your house safe from these natural calamities, it is best to install impact resistant doors and windows.
Installing these storm windows and doors has several other benefits. Some of these benefits include:
Protect your Home from Strong Winds
The biggest advantage of installing impact doors is that they prevent strong winds from entering your home. If you install ordinary glass doors, they will easily break allowing strong winds to enter your house. This can damage the wall and the roof of your home.
Reduce Moisture Infiltration
Another problem with installing ordinary glasses is that they allow moisture to enter your home. This will not only damage expensive wooden furniture, but can also damage the walls. Installing impact doors and windows will reduce moisture infiltration and prevent furniture damage.
Reduce Noise
Impact doors and windows prevent outside noise from entering your home. This is particularly important if you live near a school or a busy road. Reducing outside noise is good for both body and mind.
Improves Energy Efficiency
Many homeowners use impact doors as replacement doors because they reduce energy consumption. During winters, they prevent heat from escaping the room which reduces the running time of heaters. In summers, they prevent outside heat from entering your home. This reduces the usage of air conditioners, which reduces energy bills. In a few years, reduced energy bills will help you recover all your investments in door replacements.
Protects Furniture and Carpets
Installing hurricane doors and windows will prevent harmful UV-rays from entering your home. Ultraviolet rays are known to cause cancer in babies. It can also damage your expensive furniture and carpets, which can be expensive to replace.
Protect your home from Intruders
One of the reasons why households prefer installing impact doors is because they reduce the risk of intruders entering your home. Impact glass is extremely strong and cannot be easily broken by intruders. This will help in protecting the life of your loved ones and keep your valuables safe.
Improves Home Value
If you are looking for a way of increasing the value of your house without making a huge investment, you should consider installing impact doors and windows. Most buyers are aware of the benefits of these doors and windows, and they are willing to pay a premium for homes with impact doors and windows.
Final Thoughts
Installing impact resistant sliding doors is one of the easiest ways of protecting your home effortlessly. When you install these doors, you can protect your home from storms and hurricanes without having to install shutters. They also reduce your energy bills by preventing heat from entering or escaping from your home.
Other Service Areas We Have In Miami-Dade County:
Aventura FL, Opa Locka FL, Coconut Grove FL, South Miami FL, Miami Shores FL, Doral FL, Hialeah FL, Coral Gables FL, Pinecrest FL, Homestead FL, Golden Beach FL, Palmetto Bay FL, Cutler Bay FL, Miami FL, Miami Shores FL, Miami Gardens FL, Sweet Water FL, Key Biscayne FL, North Miami Beach FL, Kendall FL, Florida City FL, Bal Harbour FL, Miami Lakes FL, Miami Beach FL