For Top Quality Hurricane Windows Call

305-504-8264
So you are in the market for getting hurricane protection for your home, family or commercial building, but you are trying to decide if you should get shutters or impact resistant windows. Well, here are a few reasons why you should consider getting hurricane proof windows over shutters.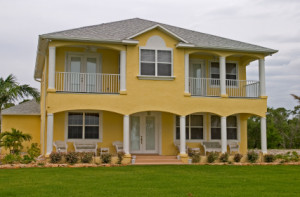 With shutters your home will be in the dark as no natural light will be able to come in, while with storm tight windows you will be able to see what's happening outside while at the same time getting in some natural light into your home.
Shutters will corrode way faster, because they are not hermetically sealed. With storm proof windows you will get stainless steel or aluminum components such as the frames and screws, so you won't have to worry about erosion.
Since shutters can bend and warp over time, it can be a hassle to install them at times and if they are not installed properly, then the shutters themselves could become flying debris if they are ever detached from your home during a tropical storm, which is not uncommon for older shutter systems.
We provide free quotes for replacement windows and door replacements to Aventura Florida residents and Dade County communities for the following brands: