If you live in a hurricane prone area, such as Southwest Florida, you must know the importance of protecting your house during storms and hurricanes. When thinking about ways of protecting the property from hurricanes, most people think about hurricane windows. Many people forget the contribution of doors in protecting their home from these natural calamities.
Impact resistant doors and windows protect your residential and commercial property from storms and hurricanes. Also, known as storm windows and doors, they are made out of strong impact resistant glass. These impact-resistant glasses have polyvinylbutyral or PVB sandwiched between two slabs of glass. Some reasons why households install impact doors include: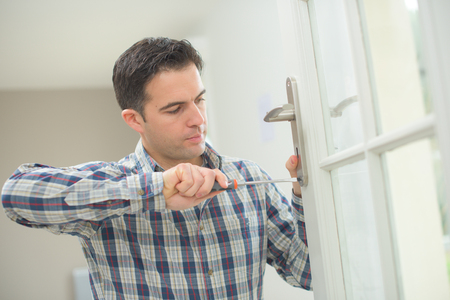 Security and Safety
An important benefit of installing impact resistant doors and windows is their security feature. These glasses are made of thick material that allows them to absorb impact and high pressure. During hurricanes, flying objects can damage the windows and enter your home. If you install impact doors and windows, these objects cannot break the doors and windows easily which prevents them from causing any substantial damage. Even if these glasses crack, they are unlikely to shatter, which prevents flying objects from entering your home.
Impact glasses also protect your home from intruders. Since, these glasses are difficult to break; they provide extra protection from intruders and thieves. These glasses are also beneficial if you have small children in your home. Since these glasses don't break easily, you don't have worry about your children getting hurt when running and playing.
Noise Reduction
Impact resistant doors and windows not only protect your home from rain, wind, and debris, but also decrease the amount outside noise that comes into your home. This feature is especially useful if you live near the highway or congested area. These impact resistant glasses also prevent the excess noise that comes from lawn mowing or children playing outside the house from entering your home.
Improved Energy Efficiency
Normal glass can have a negative impact on the energy efficiency in your home. When you install normal glass in your home, small cracks may develop where the door and glass meet, which can allow air to escape from the room. Impact doors and windows are insulated which prevents heat from entering and escaping from the room. This reduces the run time of heaters and air-conditioners, which reduces energy bills.
Protection from UV-rays
Impact resistant glass provides protection from UV-rays that can damage the paint, fabrics, and photographs. When these items come in contact with direct sunlight, they can fade and discolor which can cost you thousands of dollars every year.
Improved Appearance
Impact resistant glasses not only protect your home but also preserve the look of your doors and windows. Considering the benefits of these doors and windows, most homeowners prefer using impact resistant doors as replacement doors. Aside from improving the look of your home, these door replacements help you recover your investments in form of energy savings. Also, if you plan to sell your property, buyers will pay a premium for homes that have installed impact resistant doors and windows.
Check Out Our Service Areas in Miami-Dade County:
Pinecrest FL, Cutler Bay FL, Aventura FL, South Miami FL, Coral Gables FL, Opa Locka FL, Coconut Grove FL, Homestead FL, Golden Beach FL, Palmetto Bay FL, Doral FL, Hialeah FL, Miami FL, Miami Shores FL, Miami Gardens FL, North Miami Beach FL, Kendall FL, Florida City FL, Bal Harbour FL, Miami Lakes FL, Miami Beach FL, Sweet Water FL, Key Biscayne FL,