People who live in areas which are prone to hurricanes or other types of strong winds require choosing the right type of impact windows to fit the appearance they desire. Below are 7 different hurricane impact window styles to consider when choosing hurricane windows for your home or business.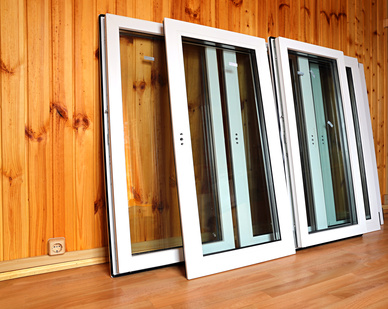 Casement Windows
Casement windows are fitted with hinges on the far sides of its panels so as to create a fixture that swings outward like a door. In Europe, they seem to be mostly fitted with a four piece locking mechanism that is pleasing to the eye and in the U.S., the windows are normally opened mechanically by a crank.
Double Hung Windows
This is one of the more traditional styles of impact resistant windows with the ability to slide up and down. It originates from the U.K. and still remains the default impact resistant window styling there as well as in countries which were formerly colonized by them. They are normally fitted with shutters which is a key component in any window fixture.
Bay Windows
A bay window normally has a polygonal form. Bay windows allow for an added pocket of space in a room and also add an expanded outward view.
Bow Windows
A bow window can simply be described as a curved bay window. It is similar to bay windows with only a few minute differences and is lumped together when designed in a window fixture.
Awning Windows
A typical awning normally refers to an overhanging auxiliary which covers a building's exterior. Window awnings normally consist of a casement window which is flipped sideways. The definitive feature of a casement window is the hinge which is located at the top of the pane allowing it to swing outwards hence making it into an awning.
Gliding Windows
Gliding hurricane resistant windows are made of two or more sashes which overlap each other and slide from left to right. They are also referred to as rolling or sliding windows. One of the sashes is normally fixed while the other can be moved.
Picture Windows
Picture storm windows or otherwise referred to as fixed windows are the simplest types of hurricane proof windows. They are embedded with a frame and provide a room with a large, unblocked view of the scenery outside. The window is quite large and normally fixed directly into the wall of a room.
Check Other Areas We Service in Miami-Dade County:
Florida City FL, Miami Gardens FL, Key Biscayne FL, Opa Locka FL, Golden Beach FL, Kendall FL, Miami Shores FL, Coral Gables FL, Pinecrest FL, Bal Harbour FL, Palmetto Bay FL, Doral FL, Aventura FL, Coconut Grove FL, South Miami FL, Sweet Water FL, Miami Lakes FL, Miami Beach FL, Hialeah FL, Cutler Bay FL, North Miami Beach FL, Homestead FL