Most modern day magicians have taken their art to the next level. Magicians like Criss Angel and David Blaine are as respected as Houdini and Copperfield. Since magicians don't reveal their secrets, you will find it difficult to understand their illusion. However, the secret behind high efficiency replacement windows is no longer a closely guarded secret. These windows make your home more comfortable and reduce your energy bills.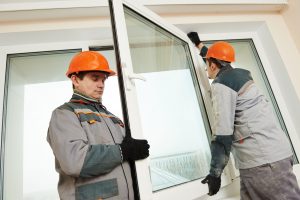 Just because the summer is a few months away and winter has drifted into the rear view, don't let your plans to replace the windows drop off the radar. In fact, spring is the best time to start the project thanks to excellent weather and abundant free space in contractor's appointment book. Since these high efficiency windows are good at keeping heat out during summers and in during the winters, getting the windows up and running before summers will reduce your energy bills. Here is a small brief on how much you can save when you install these windows:
a.) Installing ordinary inefficient windows in your home can result in 25% to 50% of heat loss.
b.) According to Energy Star website of the U.S. Department of Energy, homeowners can save up to $600 a year by replacing their ordinary windows with energy efficient windows.
c.) The website also points out that reduced cooling and heating costs are not the only benefits of installing these windows. These windows also protect carpets, furniture, and wall covering, reduce solar heat gain, reduce reliance on artificial light, and prevent the harmful UV rays from entering your home.
The Secret of Energy Efficient Windows
So what makes these energy efficient windows magical? In fact, there are several secrets that work together to make such a huge impact. Here are some things you must consider when shopping for these magical windows.
Secret Compartments
Energy efficient windows have several hidden compartments to make your life easier. Some examples of secret compartments include multiple panes, gas fills, insulated window frames, and extra insulative films. These compartments make your home more peaceful and take care of your high energy bills.
Disappearing Act
Making things disappear is a cornerstone of any good act of illusion. That said, the invisible solar control coatings and low e-coatings are the best things that have happened to windows since the invention of glass. These features are a critical addition to these modern energy efficient windows because they help in maintaining their performance to the highest level.
Sealing Up your Home
Getting energy efficient windows is only the first step towards achieving your goal of an energy efficient home. There is no point spending thousands of dollars on energy efficient windows, when your home has several cracks and openings. For optimal results when it comes to improving the energy efficiency of your home, make sure that replacement windows are only a part of a larger plan to make your whole house eco-friendly.
Few home improvements are capable of stealing the show and making a bigger impact than the popular energy efficient windows. If you want to bring a little magic to your home, you owe it to yourself to put energy efficient windows first on your to-do list.
Miami-Dade communities that we service:
Coral Gables FL, Doral FL, Bal Harbour FL, Hialeah FL, Golden Beach FL, Aventura FL, Miami Shores FL, Homestead FL, Opa Locka FL, Pinecrest FL, Palmetto Bay FL, Cutler Bay FL, Florida City FL, Miami Beach FL, Sweet Water FL, Coconut Grove FL, South Miami FL, Key Biscayne FL, Miami Gardens FL, Miami Lakes FL, Kendall FL, North Miami Beach FL