Windows provide your home with warmth, light, and ventilation. However, if you install the wrong type of replacement windows they can affect the energy efficiency and security of your home in a negative way. You can reduce energy cost and make your home safer by installing Hurricane Resistant Double Hung Windows. Double hung windows are windows in which you can move both sashes. The upper and lower sash slide vertically past each other in a single casement. These window replacements are more popular than single hung windows and fixed windows because they are easy to clean and they improve airflow.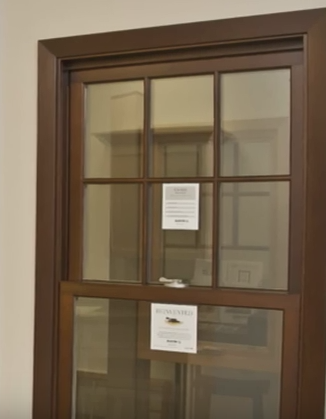 Design
These windows are designed with two grooves in both side jabs. These grooves allow the upper and lower window sash to slide separately. Some double hung windows have a full window screen which allows fresh air to enter the room from the top or bottom of the window. Others have only a half-screen which must be positioned accordingly. One of the main reasons why homeowners prefer using double hung windows is because the ventilation area of these windows is equal to half of the window's total area. This allows fresh air to enter more freely and keeps the room ventilated.
Style
In addition to improving ventilation, these windows are also stylish. The frame of these windows is available in different materials, including wood and vinyl. Also, some additional features like transoms can be used with these windows. You can also arrange double-hung windows in different ways. Some homeowners also use double-hung windows in groups of two or more, to fill up a larger space and to maintain versatility and ventilation.
Replacing existing windows with Impact Windows
If you have installed old and inefficient windows in your home, it might be cost-effective to replace them with energy efficient double hung windows. These new windows will eventually pay for themselves through lower cooling and heating costs. When you install your new storm windows properly, you can minimize your cooling, heating, and lighting costs.
Selecting the right hurricane window
Before you get new hurricane proof windows for your home, you must determine the window which will work best for your home and which will improve energy efficiency. Make sure you check the energy performance rating of the window before buying them. Most hurricane resistant double hung windows come with an ENERGY STAR® rating. However, these ratings don't consider the design and orientation of windows.
When selecting a double-hung window for your home, you should consider the overall decor of your room. If you are unable to find the right window for your home, you can check out the styles and designs offered by professional window dealers. Most local window dealers have a great diversity in styles and designs, which makes it easy to select the right storm proof window.
Bottom Line
If you are planning to install new windows or replace your existing windows, double-hung storm resistant windows are a good option. They are easier to clean and are more attractive than traditional residential windows. Also, they are easy to install and are more versatile than most windows. However, make sure you check the energy star rating of the window before you buy them.
Other Locations We Serve in Miami-Dade:
Coconut Grove FL, Aventura FL, Palmetto Bay FL, Sweet Water FL, Kendall FL, Coral Gables FL, Key Biscayne FL, Miami Lakes FL, Homestead FL, Golden Beach FL, Doral FL, Miami Beach FL, Florida City FL, South Miami FL, North Miami Beach FL, Pinecrest FL, Miami Gardens FL, Hialeah FL, Bal Harbour FL, Opa Locka FL, Cutler Bay FL, Miami Shores FL